Jolly Roger + Dolphin Swim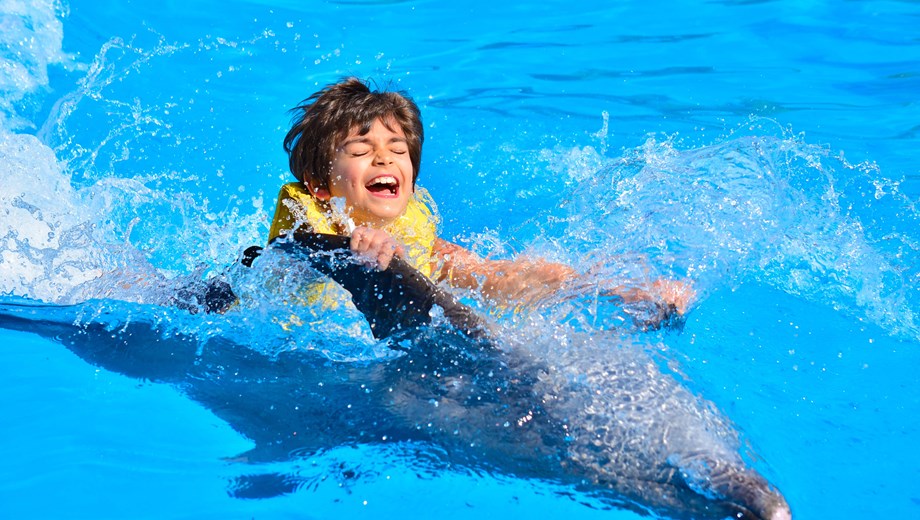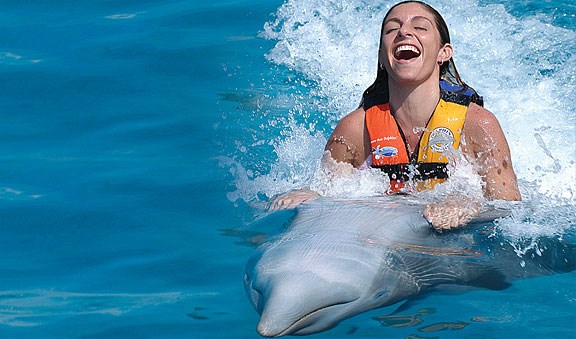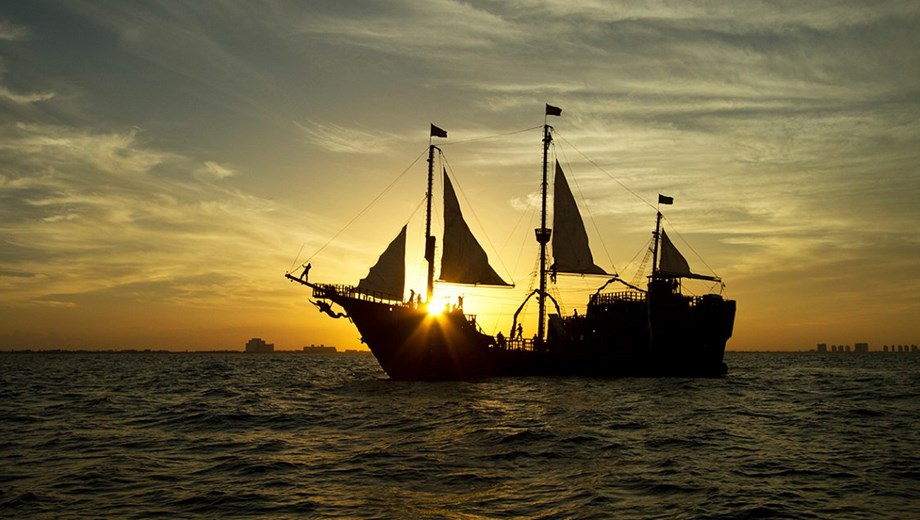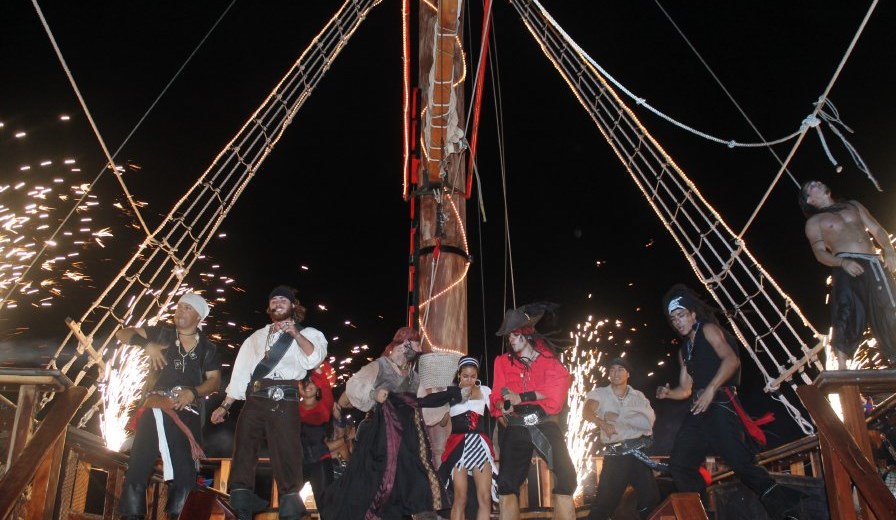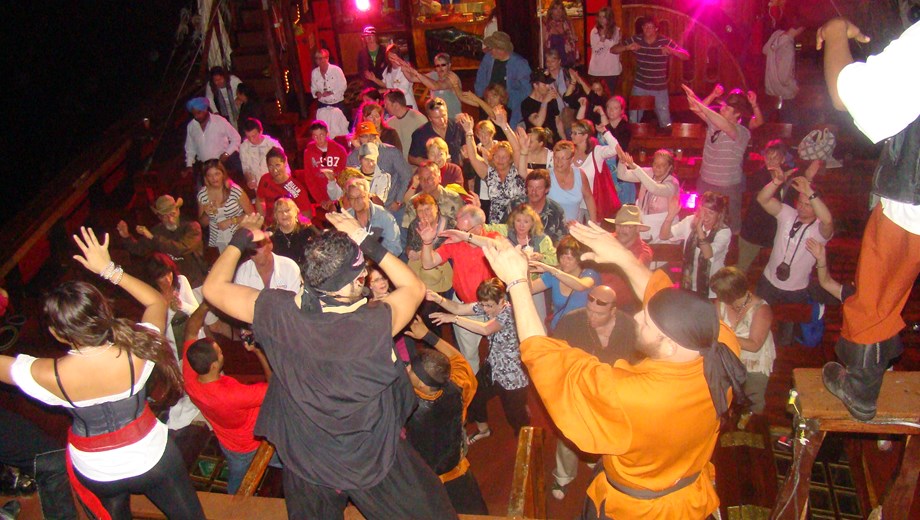 Features
Friendly with:





Activity Length
alarm
5 hours
What is this about?
Dolphins will come to you and greet you with a kiss and take you for a ride on their belly, they will also show you their abilities showing you the famous hand target. Afterwords you will enjoy a delicious buffet with open bar, to relax in the soothing Isla Mujeres. Your more than welcome to stay inside the facilities or go out and explore beautiful Isla Mujeres.
And at night prepare yourself to cruise the Carribean Sea y witness the rivalrey between pirates, that fight for there dignity, swords fighting, canyons blowing; constant flow of drinks, happines and fun, and of course a wonderfull and delicious dinner to go with the spectacular show.
How to book:
1.- Choose the date and the time for your first activity ( Dolphin swim 09:30 am to 03:30 am - Jolly Roger 18:30)
2.- Leave in the comment box at the end of the purchase the date and time for the second activity.
What is included?
Swim Adventure
Includes
Isla Mujeres
Puerto Aventuras
Playa del Carmen
Cozumel
Ferry round trip; Cancun - Isla Mujeres - Cancun .
•
Roundtrip Transportation for Swimmers Included. Companions pay $16 USD per person.
•
•
Continental breakfast, national open bar and buffet food.
•
Entrance to Chankanaab Park
•
Beach Club (lockers, showers, bathrooms) .
•
•
Pool
•
15 minute briefing and 50 minutes in the water.
•
•
•
•
Interaction with Manaties
•
Buffet food and 2 non alcoholoic beverages
•
Meal Included
•
Bike tour to downtown in Isla Mujeres
•
Jolly Roger
Includes
3 different dishes to choose from
National open bar.
Firework show
Share your Experience
This activity has not been ranked yet. Be the first to share your experience.

Add a Review Now!

Prices
Adult Jolly Roger Regular + Dolphin Swim (12 - 99 years)
Child Jolly Roger Regular + Dolphin Swim (8 - 11 years)
Meeting Points
location_searching

Marina Aquatours

Marina AquatoursIn front of Playa Tortugas Blvd. Kukulkan km 6.5 Cancun

location_searching

Pier Playa Linda

Blvd Kukulkan Km 4.5
Hotel Zone
Cancun Q.Roo
Notes
Jolly Roger:
For every paid adult a child is free.
$11USD port fee
Dolphin Disovery:
$8USD port fee per person
Restrictions
Package not suitable for pregnant women.
Recommendations
Swimsuit .
Towels .
Camera.
Biodegradable sunscreen.
Extra money for services not included.